Ok, moving to component selection. Considering my biggest criticism of the stock system and what others have done here, I am going to replace in the order of tweeter>door>sub. This will be speaker only, no amps.
The factory tweeters are searingly bright and need to be dealt with first. I am currently at full negative on treble and it's still not balanced. My thought is to go low sensitivity with a non-metallic design. Not sure on the range the factory dsp is sending, but considering it uses a frequency blocker, I am guessing full range. Considering how dominant the factory tweeters are in the cabin, I am also thinking of opening up the range, say down to 1-2k hz. With all that in mind, this is what I am thinking.
Moving to the door midrange, the obvious solution would just be to pickup the alpine component 6.5 that comes with the above tweeter. However looking at the specs, not sure that speaker would be a good choice. The factory system needs a big boost in the mid range and thinking the alpine does not have the sensitivity or range (88db / 70hz). Looking for a 6.5 with some higher sensitivity, considering these.
Not sure on that brand so here is another option.
I may be missing another component system that addresses my issues. Appreciate any feedback on options I should consider.
Lastly, need a subwoofer that can eliminate the boomy mud that comes from the factory. Using the factory amp, I realize I won't see much more bass volume. Just looking to improve accuracy without loosing too much bass. Considering this.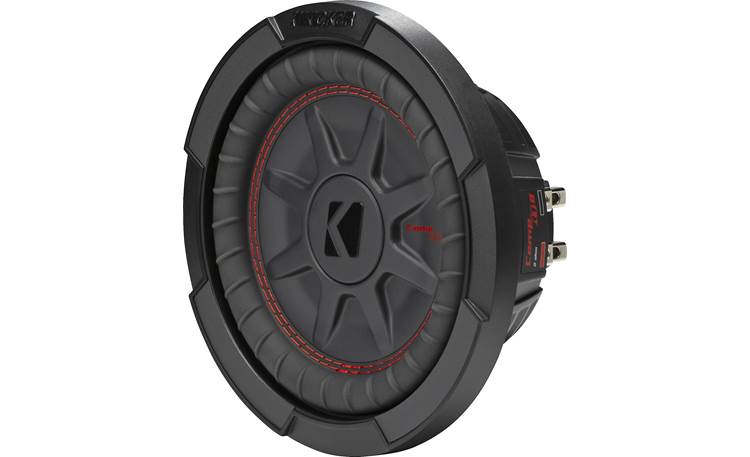 CompRT Series shallow-mount 8" subwoofer with dual 4-ohm voice coils
www.crutchfield.com