Discussion Starter
•
#1
•
OK- I just finished my installation of a new HU. I kept all stock speakers including the factory sub. And all is now working!
This is the list of everything I bought.
Boss CE200m monoblock amp
Metra dash kit 95-7870T
Axxess ASWC steering wheel control adapter
Pioneer AVIC 5100NEX
Metra 40-HD10 Antenna adapter
Metra 70-1721 harness
BW® 2.4G Wireless Color Video Transmitter and Receiver
Esky® EC170-09 backup camera IR license plate frame
It was a hot steamy day here but it is in and working. I read a ton of posts and found everything I needed here. Since this has been written up many times, I will just show a few highlights and learnings.
The dash kit matched perfectly. I picked the tan/taupe one for my beige interior. Everything fit well.
I presoldered and shrink wrapped the Pioneer harness to the Metra harness.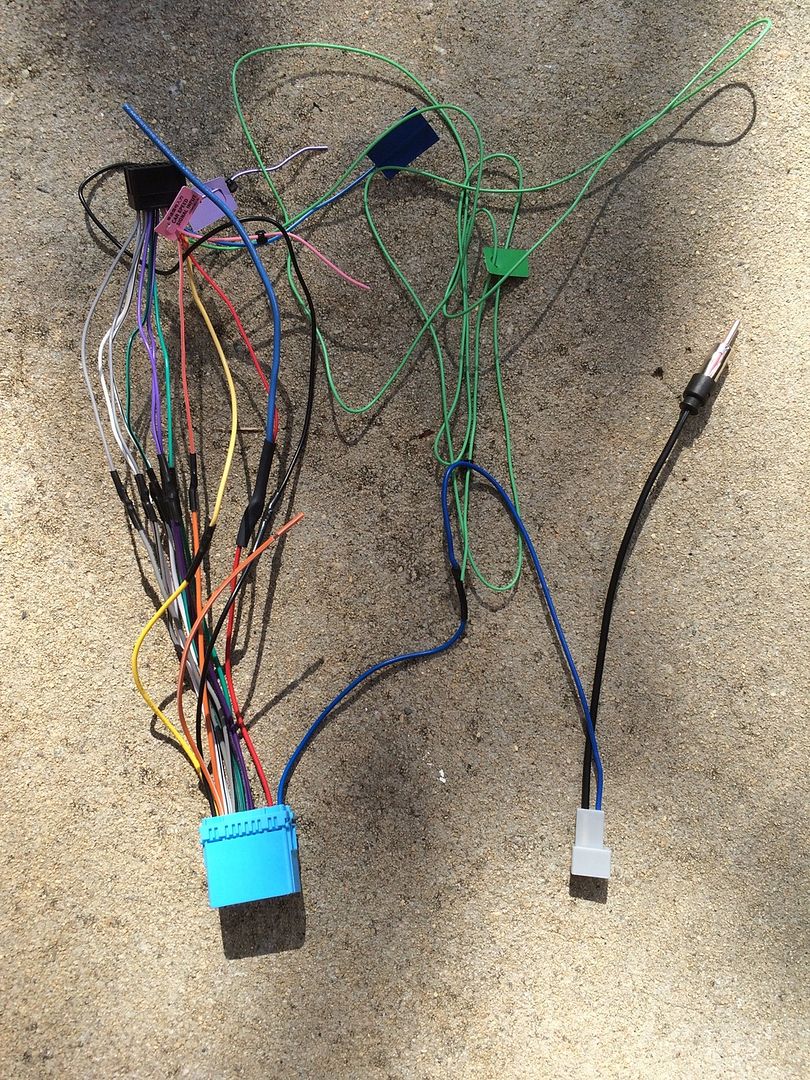 Everything went well, but during testing I found that the antenna was not working well, so I looked and the metra harness has an antenna power wire, but my factory harness does not have the matching wire. So I moved the wire over to the pioneer antenna power wire and it works great.
The wire tap for the backup light was the hardest, just because there are so many wires. You will find a post describing it here.
http://www.ridgelineownersclub.com/forums/showthread.php?t=36652
I ended up tapping the wire from the bundle that runs towards the back under the door sill cover. It was MUCH easier to open up the bundle and test wires until you find the all green wire that switches when you put it in reverse.
The amp was a big question for me. I picked the boss amp listed above. I mounted it next to the glove box so I could get to it easily for changing a fuse or adjust the settings. It works perfectly and sounds good to me. It only has a 5amp fuse, so it is not a powerhouse, but it does exactly what is needed to maintain the stock subwoofer with this HU. Plenty of power for the stock sub. Note that where I mounted it interferes with the glove box stop, so I will have to move it a little towards the center of the truck. I will take a picture of the mounting tomorrow. I just cut the spade off one side of a crimp connector and stuck them in the factory connector. I then taped it all up.
The amp power is teed into the HU power (red wire) since both together are only fused at 15amps and the radio fuse is 20 amps.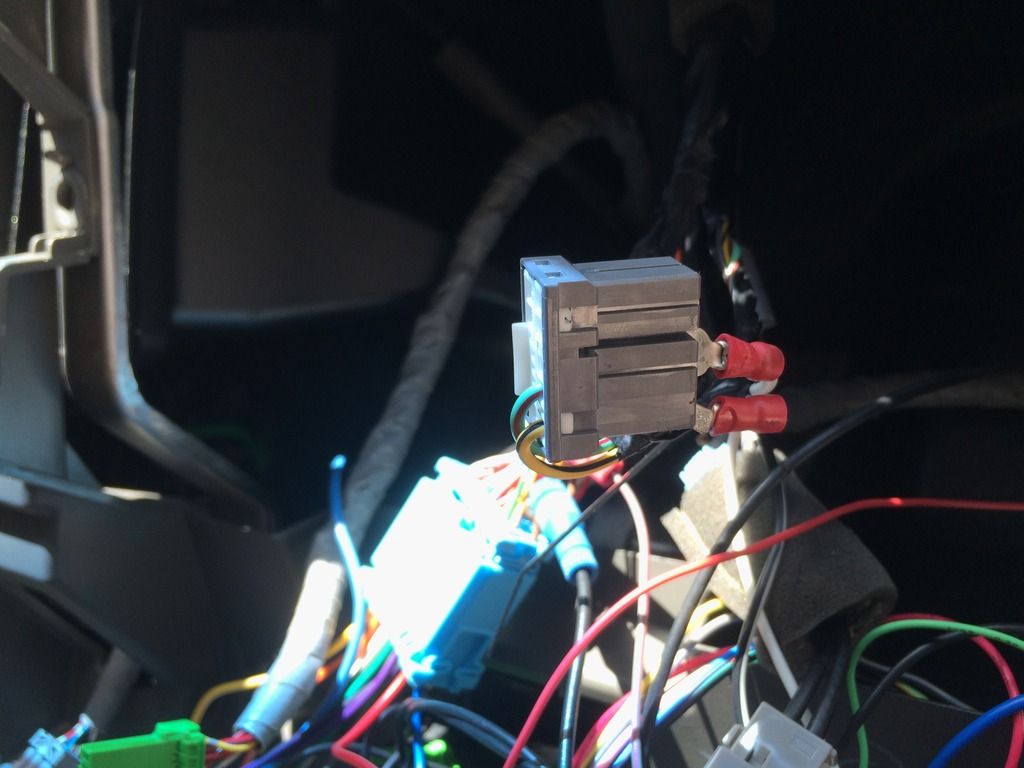 There is a big pile of wires in there!!! I cleaned it all up after testing, but man, that is a lot of wire.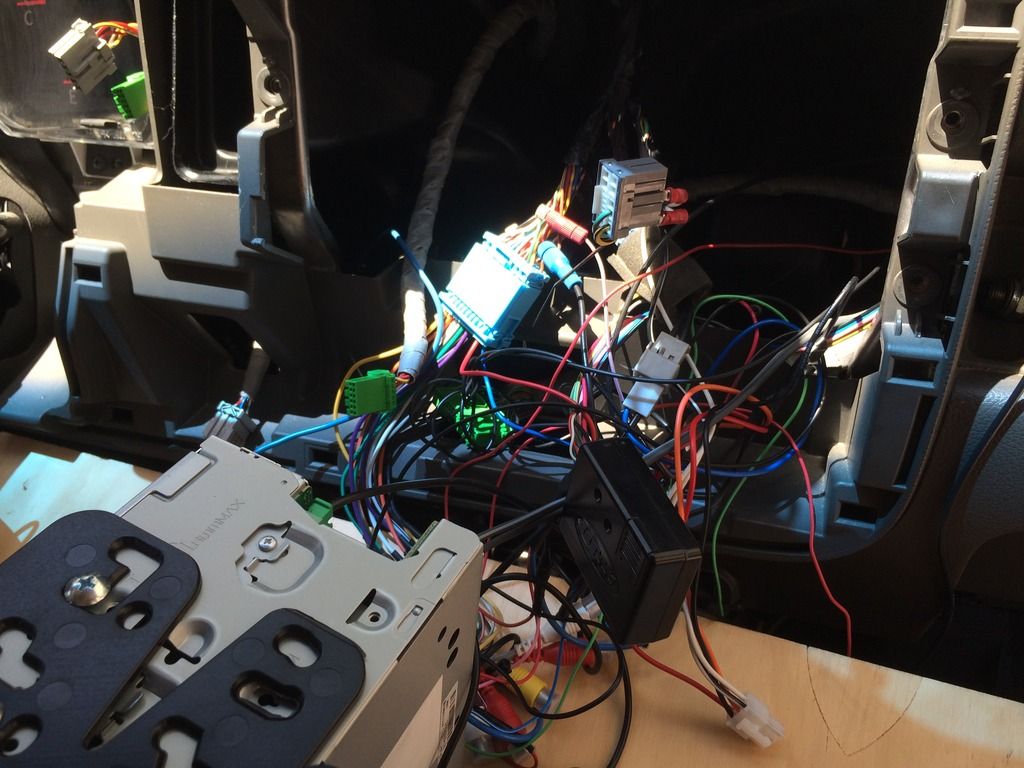 So here it is installed. I put the GPS antenna on top of an air duct inside the dash and it works great.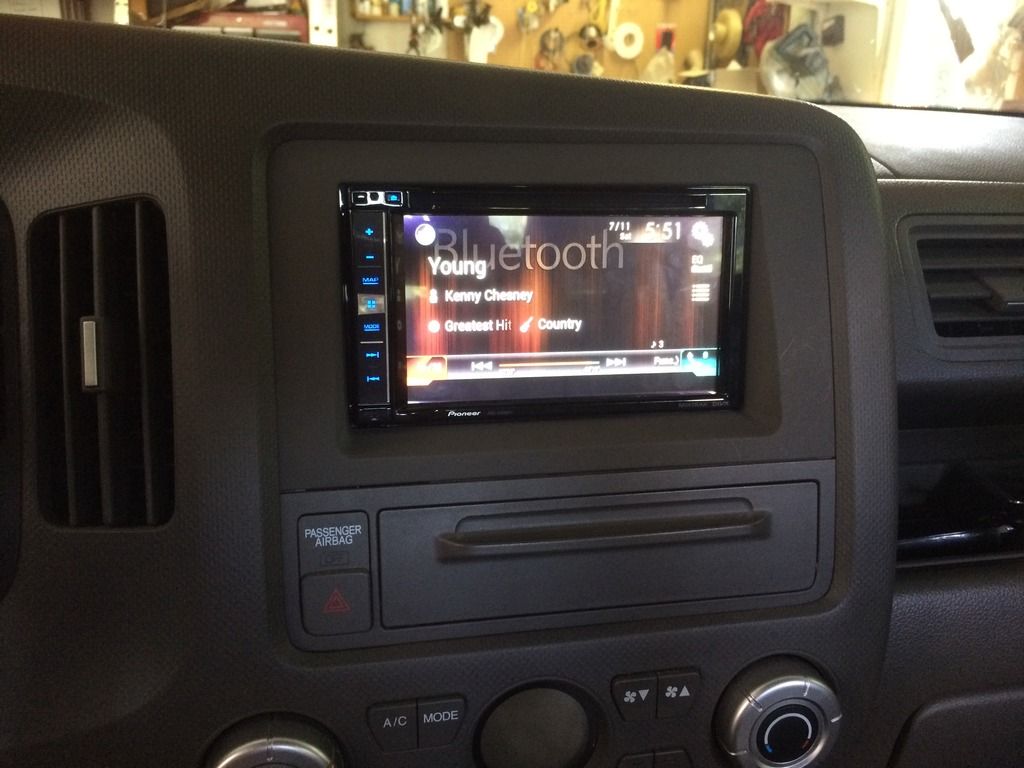 Thanks to all who posted before me with great info and to those that helped me specifically!