Discussion Starter
·
#1
·
got bored with the rims and decided to plati dip 'em black... i what can i say it was a success... if get bored with 'em i can just peel it off... great stuff!!
preping was the only annoying part:
tock the rims off the truck and washed then with soap n water
then washed them with rubbing alcohol and a rag.
now it was time to tape off the tire to stop the over spray...
~ note i had a tough time getting the tape to stick so i did do one coat with out tape.. let it dry and then tapped it ... the ape was able to stick to some of the plasti dip on the tire... i guess i has too much tire shine on it! :act024:
2 cans of black plasti dip and 4 coats later the rims were done .. whole thing tock me about 4 hours start to finish!
here are some pics :
cleaning the rims ....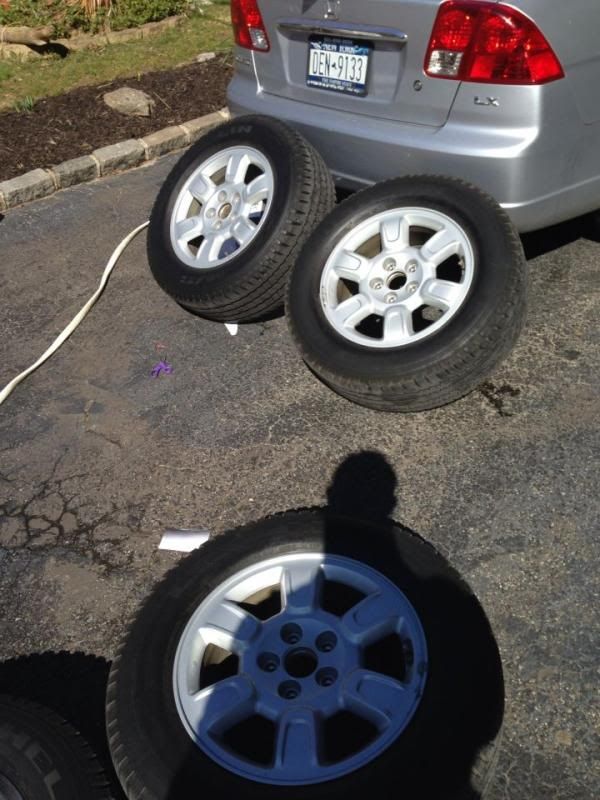 first coat of plati dip:
thn applied tape and continued spraying: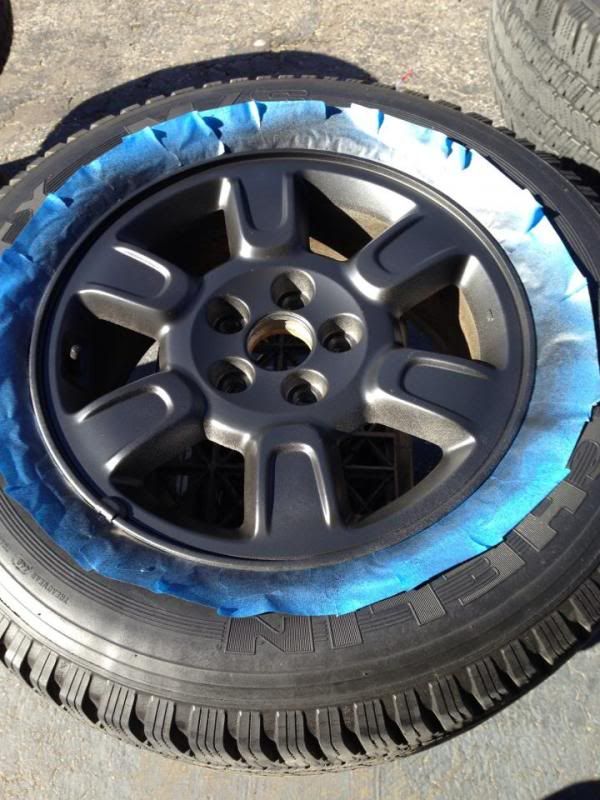 4 coats later and rip that tape off gently: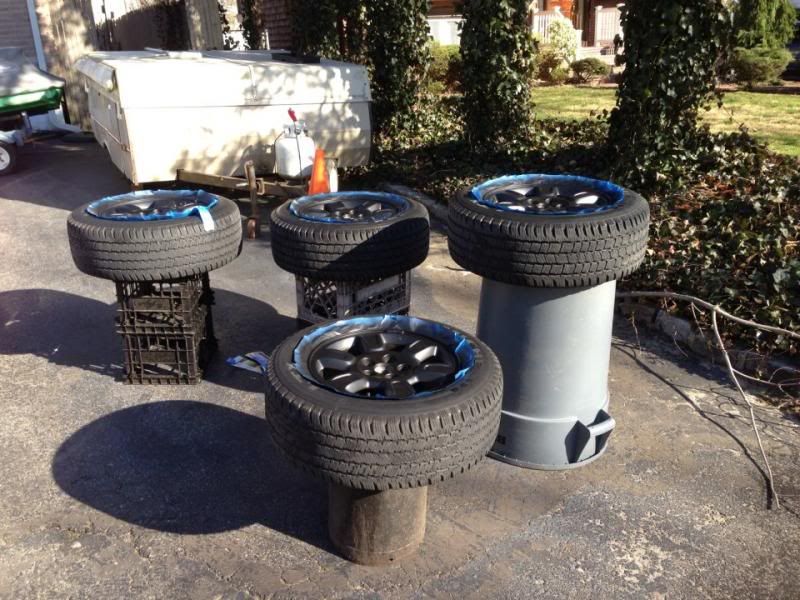 put the tires back on and heres the finshed product: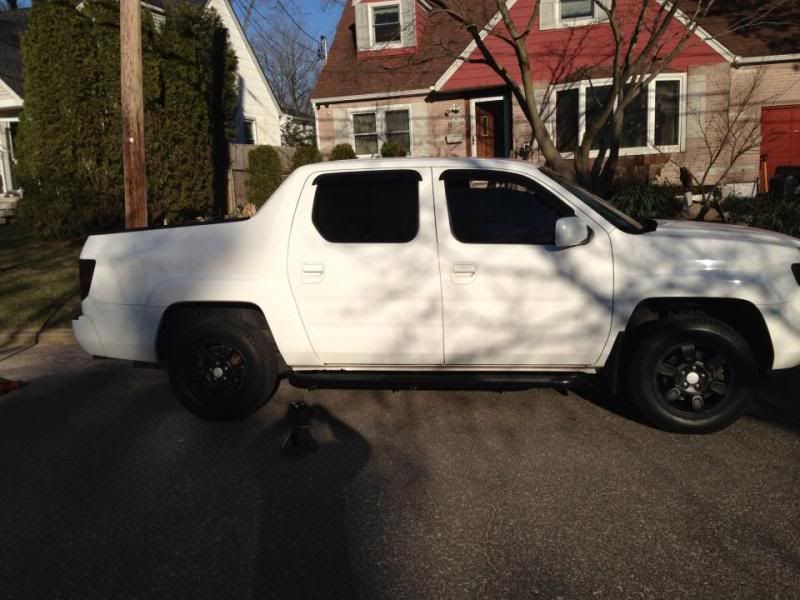 not sure if i wanna do the honda symbol in the middle yet... well see