With less than 1000 mile I've made my first upgrade to my RTL. I have an affliction that requires me to modify everything. This car will be with me for the next 7 years so I decided I wanted to improve the anemic sound system.
I added two CT Sounds Stratos 8" woofers, a Hifonics 1500D amp in a custom box. The speakers are wired to 1 ohms and are taking all 1500 watts nicely. I'm far from high school age so these speakers are more than I needed but I didn't want to half azz the job. A little Bass Nectar and my rear view mirror was shaking. Stock head unit is still being used.
While my wife was looking at the speakers she said my tires were too small for the truck. I told her she shouldn't tempt me :grin:
I had to recess the box after I made an amp change. The new amp was an inch thicker than original one I selected.
]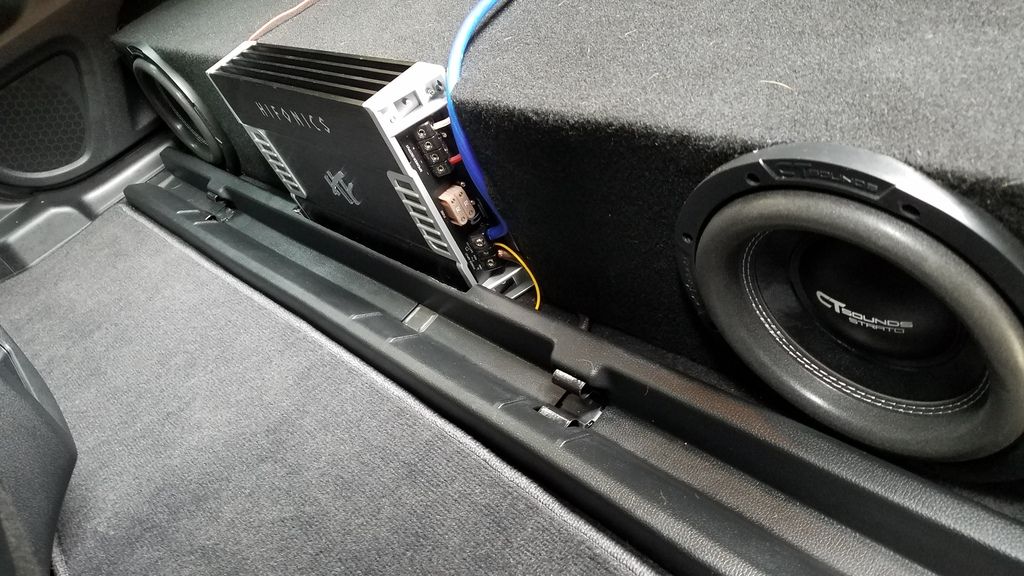 Door speakers are next up.