Page 2.
Here is a picture of the installed acutator. It all bolts into place using the same 2 holes that you mounted the lock mechanism to.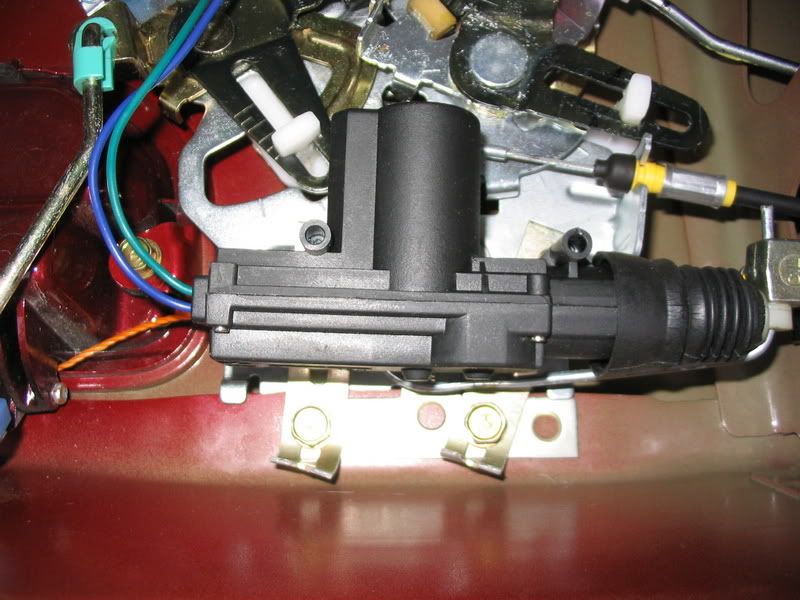 The wiring for the mechanism is the same as other companys use to power their tailgate locking mechanisms. This information can be found online. I'm sure someone will post a link.
You will notice, I only spent about $7.23 so far out of my $10. You can either spend that money on the wire that is needed to connect the mechanism to your stock locking system or you can spend it on what I did since I already had an 16 guage speaker wire left over from another project for my power wire. If you have this wire already, use the $2.77 left over to go to BW3's and buy a nice cold beer during happy hour. You worked hard and deserve it.