Just wanted to share with you my install experience.......... Honestly it went pretty well.
Pulling off the rear cover to expose the inside with the door latch mechanism was easy, the one thing thats wrong on the instructions is the Torx bit size ; its not 40 as listed its 30. SO if you're needing to buy on to do your install make sure you get the right one. Fortunately I have a tool box full of tools so it wasn't it an issue.
Next was installing the lock mechanism and it was definitely straight forward and easy. I tested it manually after install and had no issues. it locked and stayed locked.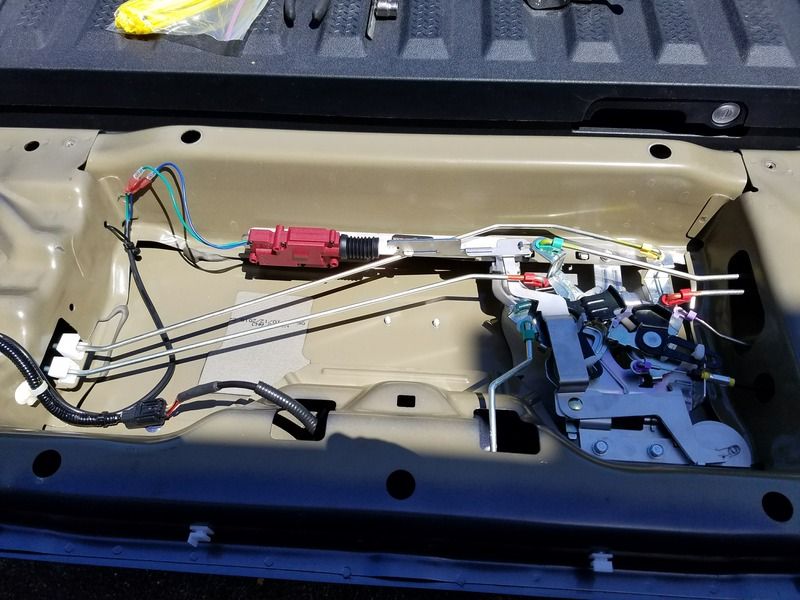 I ran the wires along the existing wires and dropped it down under the chassis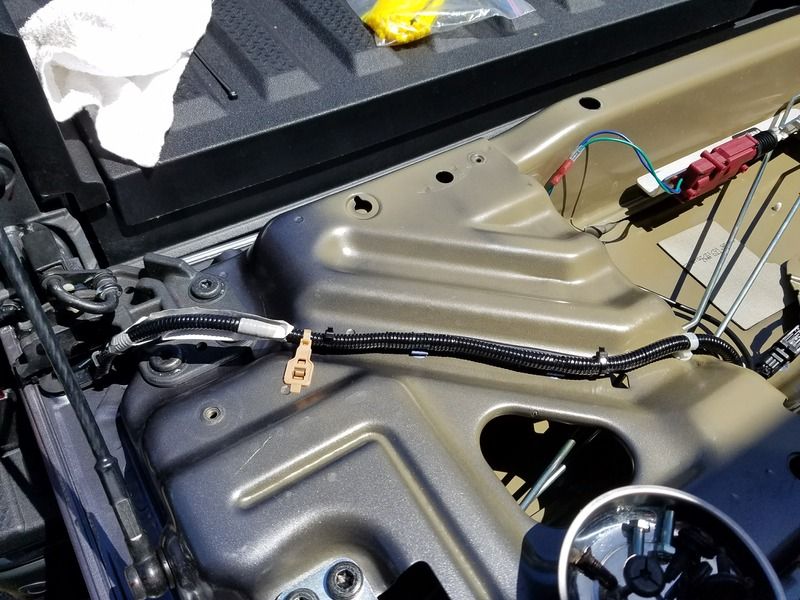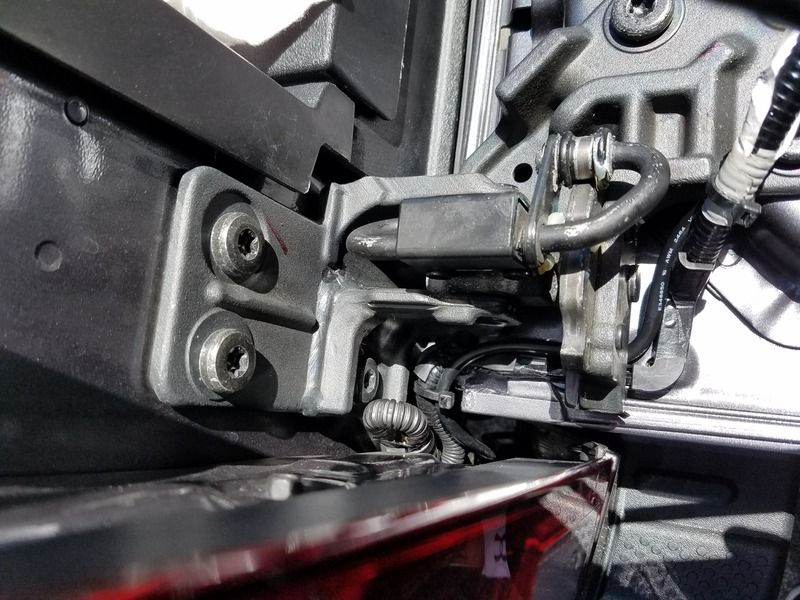 After that I ran the wire over the fender so that I could run the wire through the rear wall behind the rear seat. I took some of the screws holding the fender insert and pull it out so that I could get my arm in there.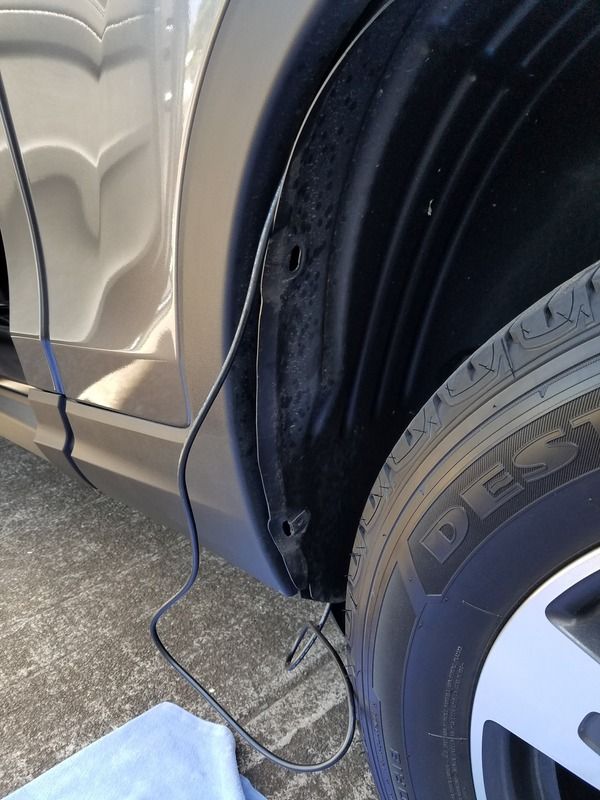 you can see the wire hanging out , once you get here and can get your arm and hand in there take the tape off the wire harness at the top end closest to the gromet that the harness goes through. This will allow you to push your wire through into the cabin. I had the easiest time and simply just fed the wire through with no other tools or aids. once it was through I simply pulled it towards me into the cabin with a set of needle nose pliers. taking the plastic trim out in the cabin was easy, just pulled it up and they popped off. you'll need to take the B pillar trim off, the door sills and the plastic trim from under the rear seat.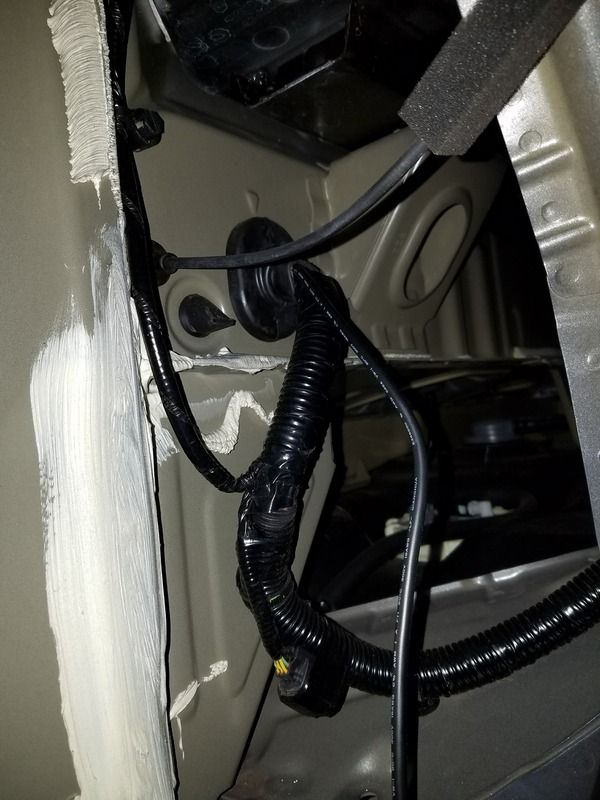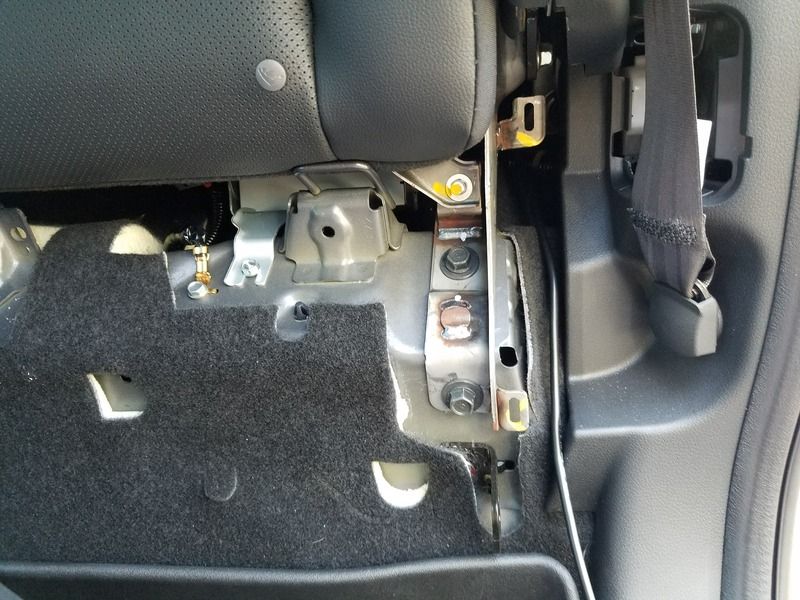 once you get the wire in and adjust your slack you can run it under the plastic along the door sill up to th B pillar. Now I'd imagine at this point when attaching the wires you can do it your way but this is how I did it. I simply split open the cover and gained access to the wires that run into the pillar and into the rear door.
now in this pic I have a pic of the PROPER RED wire and the WRONG yellow wire. YOU MUST use the THIN YELLOW WIRE that matches the red. I used the wire crimps provided and had no issues. Sorry I forgot to get a pic of the final attachment. I zipped tied the wire to the harness and tucked it away and replaced all the trim.
I chose to keep the slack of the extremely long wire that's provided and i just zipped tied it to the truck back by the rear bumper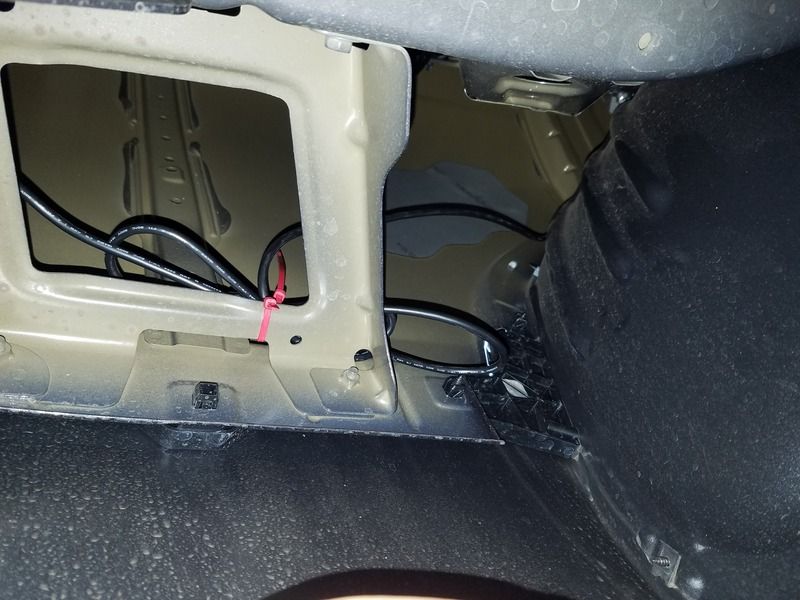 I took my time so with this project and it probably took me a few hours. I hope this helps out for future installs.