Huge thanks to
@Super-Mario
and this first thread. Tons of good info that got me started.
Hey guys. Just wanted to share. Always thought the LED cupholder that came on the E and BE models was pretty cool and was bummed when my T didint come with it as well as the other ambient lighting. I ordered the E center console surround figuring that it couldnt be too hard to make it work on my...

www.ridgelineownersclub.com
I thought this was different enough from the first to justify a new thread. I didn't want this information buried pages deep. MODs feel free to move if needed be.
Many others had problems with non factory light sockets fitting and the color(gloss black) of the factory ridgeline parts. This solves all of that.
I purchased:
Pilot LED cup holder
08E11-TG7-110A
T1 wedge socket
T1.75-SW
74 LED bulb.
74.xHP3-CAR
Previously I had also upgraded the console LED
VLEDs 74
And completed this console mod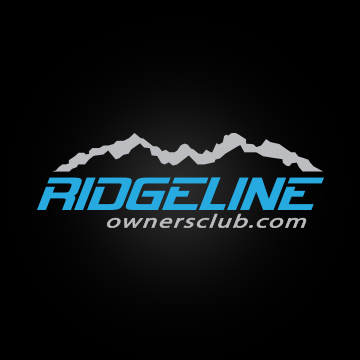 Hey Guys, Back with another upgrade to the ridges interior. So I dont think im the only one that thinks the light in the console doesnt work well at all. Its pretty useless and can barely find anything at night. Found a simple solution that fixes this in about 15 seconds. You just need to buy a...

www.ridgelineownersclub.com
Bernardi was the best price I found shipped. This was my first superbrightleds purchase and it won't be my last. Shipping was $5 and parts arrived in less than 2 days.
The cupholder itself is the same color as my factory RTL piece, no need to wrap, and comes with the LED. It's a slightly different shape and I thought I was going to need to cut it to match. To my suprise the factory rubber piece attaches in all the same spots, and the extra plastic slides right under the USB port. It makes me wonder why they even went to the trouble of making different pieces.
For the wiring. I used molex female connectors that I squashed a bit with needle nose. I attached them to the factory LED male pins and individually heatshrinked. I tried to locate a factory style connector, and think I might finally have a source, but this was the best I could come up with for now. Thanks to
@Itz chucklez
and
@Pairofkings
for the idea.
From here positap connectors would be perfect and quick, but I wanted to be able to make this more plug and play. Using a heat gun I removed the LEDs off that aftermarket 74 bulb. This left me 2 pads to solder wires too. I soldered these wires to the new 74 bulb socket and to the 2 wires with the molex connectors. Basically making a jumper harness that plugs into the factory console bulb spot. Nothing to cut or alter. Here are the parts and the harness being tested.
Completed and loomed harness was attached to the cupholder with a zip tie. By drilling a small hole in the webbing under the actal cupholder. I was unhappy with how much the factory LED wobbled. This fixed that and secured the harness.
Results look pretty cool during the day and even better at night.
If anyone isn't comfortable soldering I can make more of these harnesses. If it turns out the connectors I ordered will work with the factory LED socket this will be a true plug and play upgrade. I'll update when they arrive.