The challenge:
Find a high beam led bulb that also functions as a DRL. Bulb must be bright, have a well controlled beam pattern in a halogen housing and oem level temp (<6500k). It also must dim to oem DRL level in that mode. The bulb type in the 2nd gen ridgeline high beam is 9005. This is used in all trims however, the bulb DOES NOT function as a DRL in the RTL-E trims or above. Those trims use a dedicated DRL light. RTL and lower trims use the high beam as a DRL.
As some of you know, I have actually posted in a few other threads. Now that I have been through several bulbs, I thought it worthwhile to document my experiences considering the search is ongoing. Yep, I have yet to find a bulb that checks all the boxes noted above. Figured I would share what I have learned and as others chime in, we can come up with a 100% solution.
There are countless versions of these kinds of bulbs available. Generally they break down into three categories; very cheap, very expensive and somewhere in between. Virtually all of them provide more light than the oem halogen, but otherwise vary in quality and performance.
Bulbs tried in chronological order.
Increase your confidence while driving at night Save installation time No more frequent replacements Fanless design Won't blind other drivers
sealight-led.com
I started here. They looked nice however I never used them. The plastic ring that holds the bulb was loose. It was held by one screw so the led chip would move after installation. Returned.
The 9005 led bulb of the M3 series is miniature and fully all in one designed without external driver and connector, 60 watts per pair, 12,000 lumens, 200% brighter than halogen headlights.
auxito.com
Next up, no mounting issues as with the first bulb. Ran these for a while. Very bright, lots of scatter and noticed the difference between DRL and full high beam was very little. This was at the point I realized I would need to spend money on a functional DRL bulb. Returned
This is where I stepped up to the big boys. Very bright, perfect OEM beam pattern. However DRL was still bright and there was some interference with the FM radio. More detailed review here.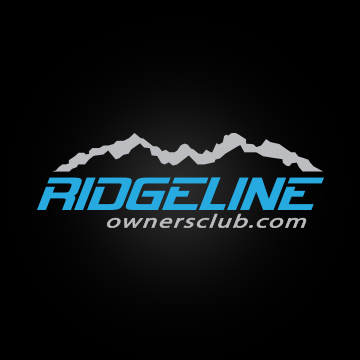 Ok, I decided to go with these. It was this or the vleds. I had a discount card from summit so they cost 190 shipped. But, damn. That was more than I wanted to spend originally. Got to pay to play. I hope the Drl functions correctly and they work well overall. Am I doing something wrong...

www.ridgelineownersclub.com
One regret is I wish I tried them with their decoder/resistor to see if that improved DRL performance. Some research I did indicated using the optional resistor module may improve the low voltage DRL. Returned.
Next I went with these. Nice quality and I really liked the look and features. I bought them with the optional decoder/resistor. However the bulb did not physically fit in the housing. There was too much material above the o-ring. Returned
And that leads us here. This is what I am currently running with the optional resistors. These were a little cheaper because now there is a version 2, but these work really well. They are almost comically bright with a very good beam pattern, and little scatter. There is no FM interference so far. For the price these have been the best value. However the DRL's are still very bright. They will illuminate street signs in the day. They do actually dim in DRL, however IMO they are still too bright. Kept… for now.
So if there is a 100% solution I have not found it yet. Its possible with the right combination of bulb, DRL driver and resistor all goals can be achieved. I really like the high beam performance I have now. I would prefer the DRL to work correctly, but I would also be willing to give up on the DRL and pull the fuse.
Bailing on the DRL aside, the search continues...