So after posting a poll, and much debate, I finally decided to install my grille of choice.

Before (Standard '09-'11 RTL Grille):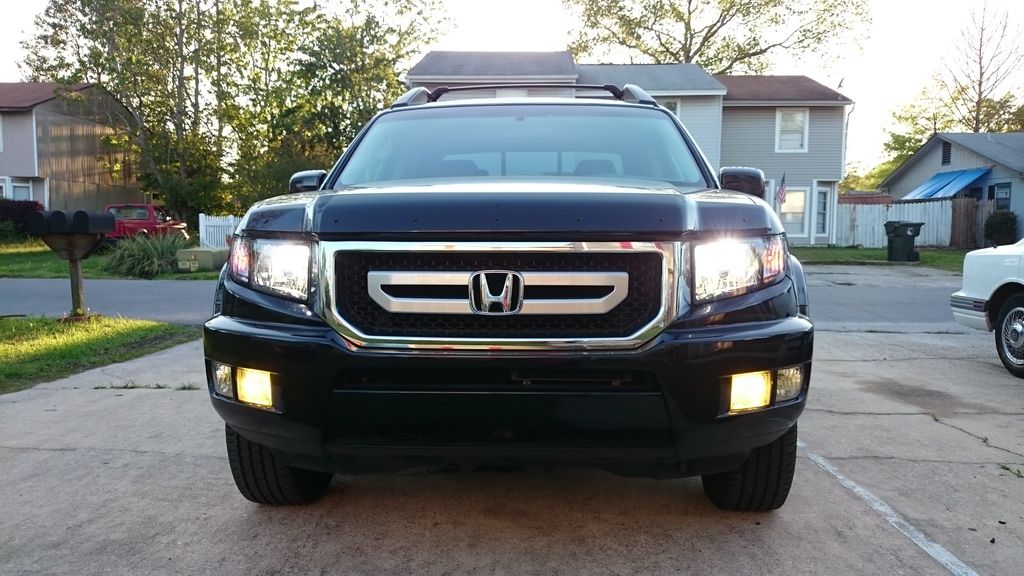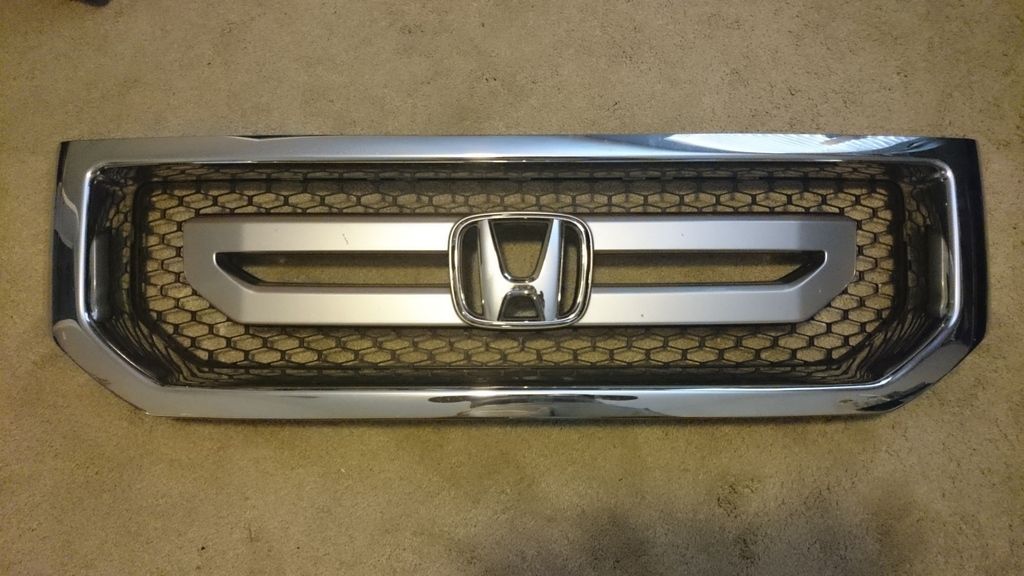 The factory 09'-11' Grille is one of the reasons why I went with this over the '12+. But alas, I wanted to differentiate my truck a bit from the rest.
After (09+ Std. Chrome Shroud w/ SE Insert + Red Honda Badge):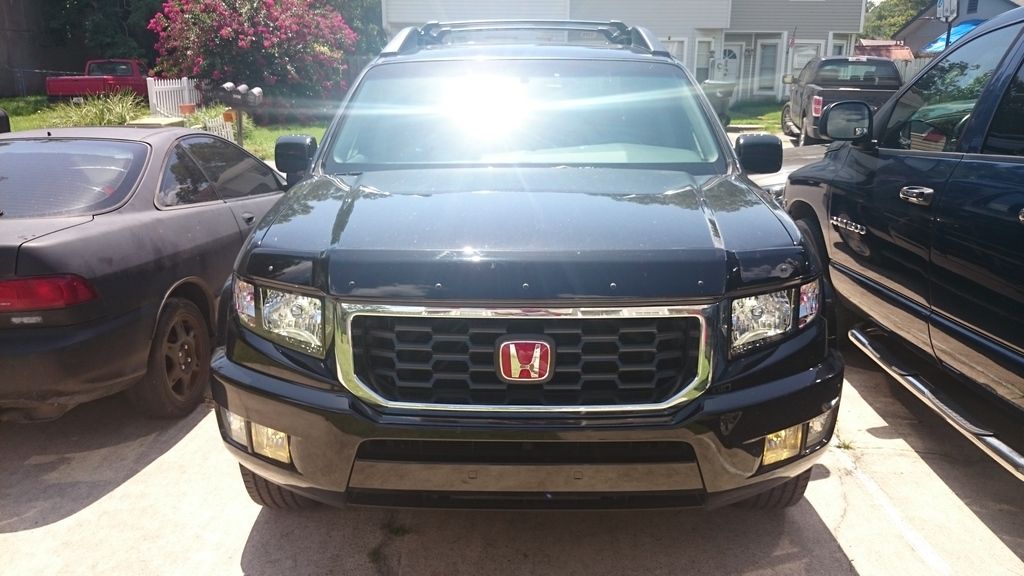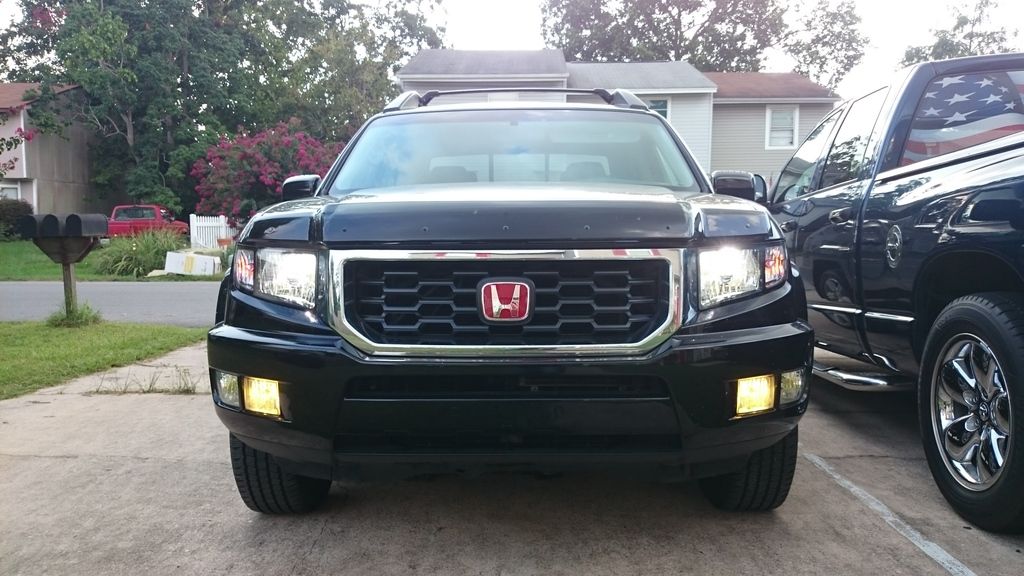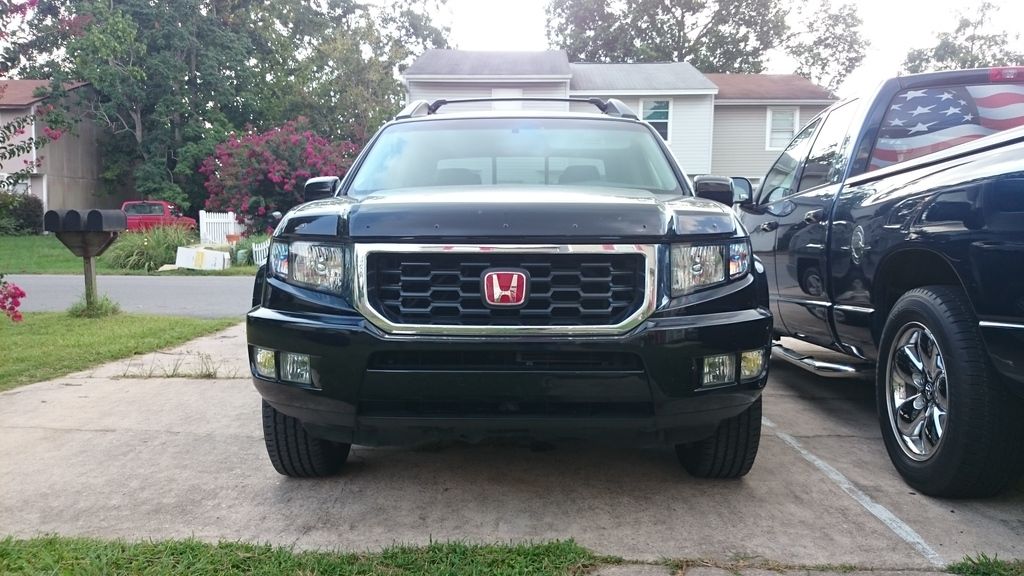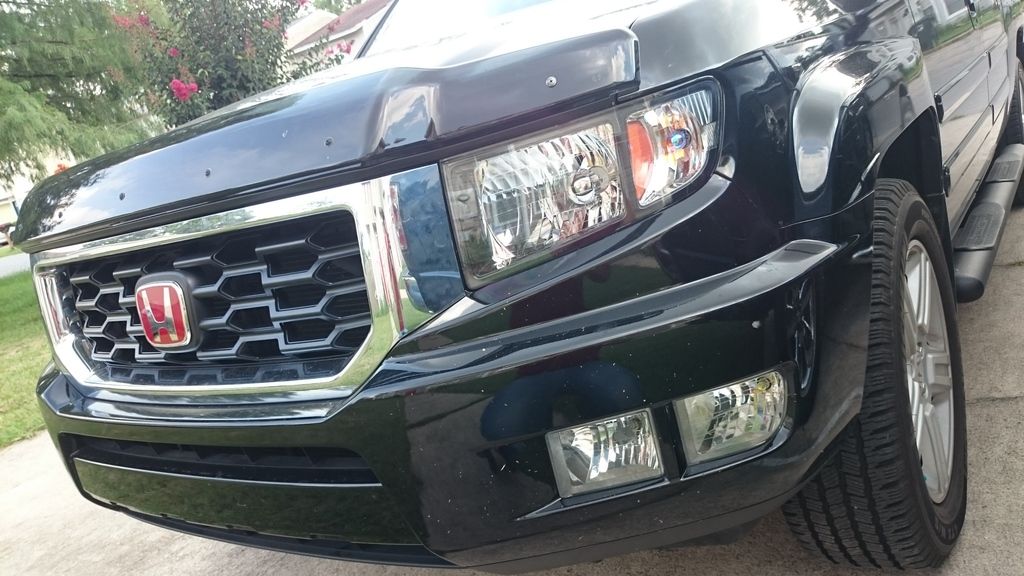 Wayyyy too hot out today, I'll post some better pics when it cools down out side.
Overall, I am extremely satisfied! Many people suggested just using the SE grille and insert, but honestly, I'm not a big fan of the black on black on black look. The Chrome & black Grille, fits' the overall theme of my truck a bit better.
More about the badge:
Not sure how long the badge will last, as I found out it is not truly a "Genuine Honda" but rather a knockoff w/ imitation Honda packaging including a fake Honda Part Number. FYI an OEM Red Honda Badge this big currently does not exist.
I wanted to draw back to Honda's Import roots, so I opted a red badge to tap into the "Type R" roots of Honda's golden days. It's actually a tad smaller than the standard Ridgeline Badge. Up close you can tell it's not OEM Quality, but curiousity got the best of me, so we'll see how it holds up. The alignment tabs don't line up as expected, so I had to break them off. Now, only the little adhesive that is making contact with the surface of the SE insert is what's holding it on.
Enjoy!