One more thread that discusses the issue.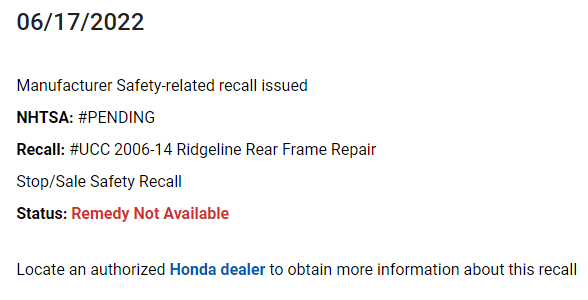 Moderator's note: Click here for the recall notice on NHTSA's website. I got an email from Carfax citing "a new recall record" but it didn't show-up for me at the NHTSA site Does anyone here know if this is real, and what it might be about??? Copied/pasted from the carfax website:

www.ridgelineownersclub.com
Post 64 has pictures
Post 71 has a 41 page document outlining the repair.