Unfortunately for a plastic box they are quite expensive.
Here is my Ridgeline with my motorcycle in the bed and my ski box on the roof.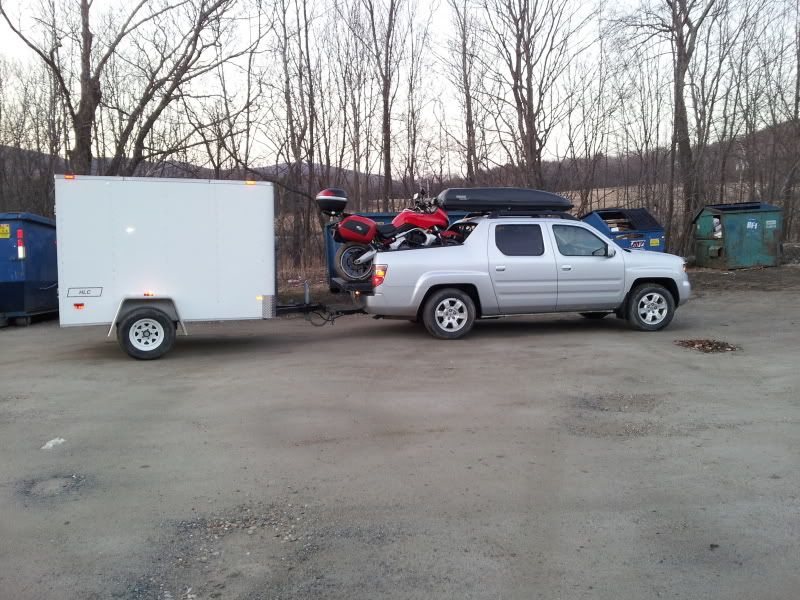 When I put the box on I figured it would stick back and hit the bikes windshield, so I offset the bike to one side,, and the box to the other.
But it would just fit with my bike without the offset. My box is designed to carry skis. Thule Accent 1100 I believe from a few years ago. If your not planning on carrying skis the make ones that are shorter in length, to give you more room for the bikes.
http://www.thule.com/en-us/us/products/cargo-carriers/boxes/682-sidekick-_-682
$289.95 is not actually a bad price, for how much that will hold... Look around and see if you can find some other brands. Thule is what I am familiar with, as that is what I sell.