I also added a valve stem cap that indicates if the correct pressure is still holding. Easy quick glance for green indicator for ok, if cap is red time to add air.
You need to order the '4.2 BAR' version for 60 psi.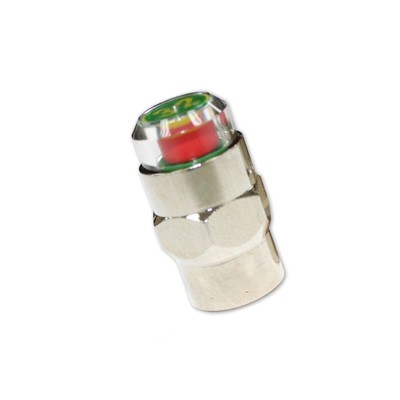 GREEN, YELLOW, RED, visible through upper transparent portion of indicator. Increase drive safety: Unsafe tire pressure in tires increases chance of car accident. The importance of tire safety. Q. Can I custom my BAR pressure afterwards or show an universal pressure ?.