Re: Rear Seat Support (Bar or Leg) Won't Retract (Stay Flat With Seat Up)
Here's the rest of the posting.
Here is what the broken pulley looked like
Here's the new one mounted in place. You'll find out why there is a slot on one side of the pulley when you go to install it. And, you'll also find that there's an up and down side to the pulley. In other words it will slide onto the shaft one way but not the other.
At this point, check out to see that the bar is retracting properly as shown here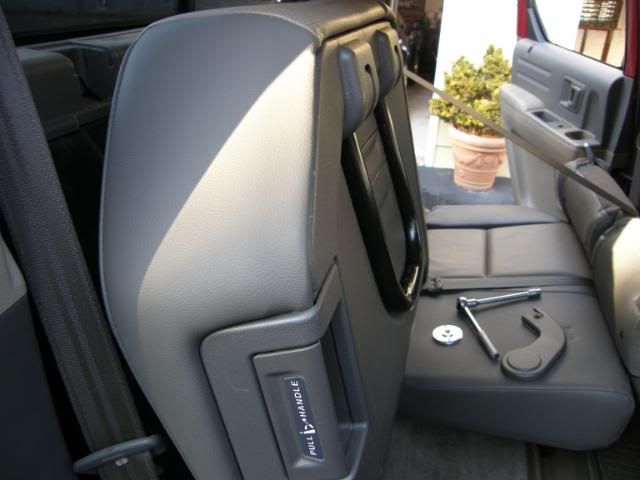 When I took the cover off on the driver's side I saw that there was a black mark on that pulley. I knew the pulley was good but decided it best to replace it while I had everything in pieces. This is the one that had been done on warranty and the mark is to show where the cable attaches (remember above I said there was an up side and a down side and that's the purpose of the mark). Don't worry about marking yours, if the new pulley won't go onto the shaft, rotate it 180 degrees and it will.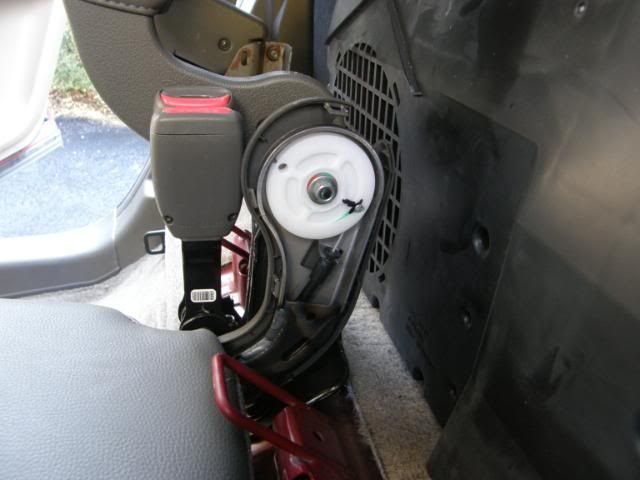 And, here's the new pulley on the driver's side.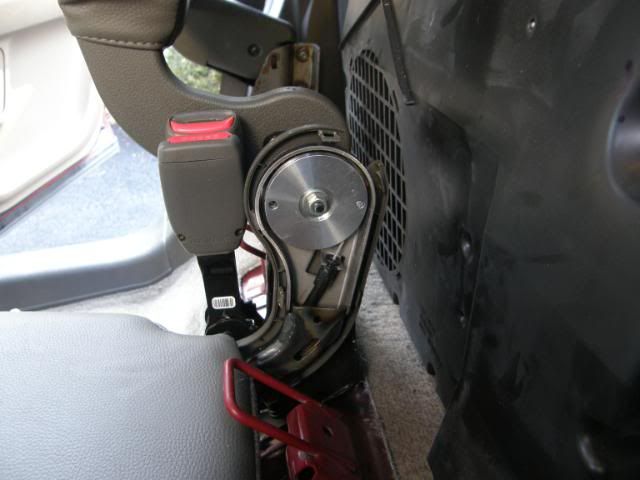 Now just go in reverse to put everything back together.
This is all a one person job except when I was putting the bolts back in for the seat back I needed some help to jockey the seatback a little to line up with the bolt holes.