So finally I decided to get rid of the sealed box that I have and create my own ported box with my own aero port. I added one flared port in the inside, just that I forgot to take a pic, but I will also be adding one on the outside and I will be posting it on here. This is the first time that I ever made a subwoofer box, so I am not a pro at all.
Let me know what you guys think. Sorry I forgot to take a lot more pics, but when I start working I just work and forget to take pics.
Supplies:
2 MDF sheets .75 2x4 from Home Depot
Rustoleum Semi Gloss Black paint rolled on
2 inch #8 drywall screws
2x10 inch pipe for a tune of 20 hz
Cuts:
12"x40" top piece
9"x40" bottom piece
2 piece 7"x40 for front and back of sub box. Back piece had angle cuts of around 25 degrees
For the side pieces I just traced the parts once the whole box was assembled.
Total dimensions of the box were 41.5 wide by 8.5 tall because .75x2=1.5
Test fitting

Front, Back, Bottom piece glued and screwed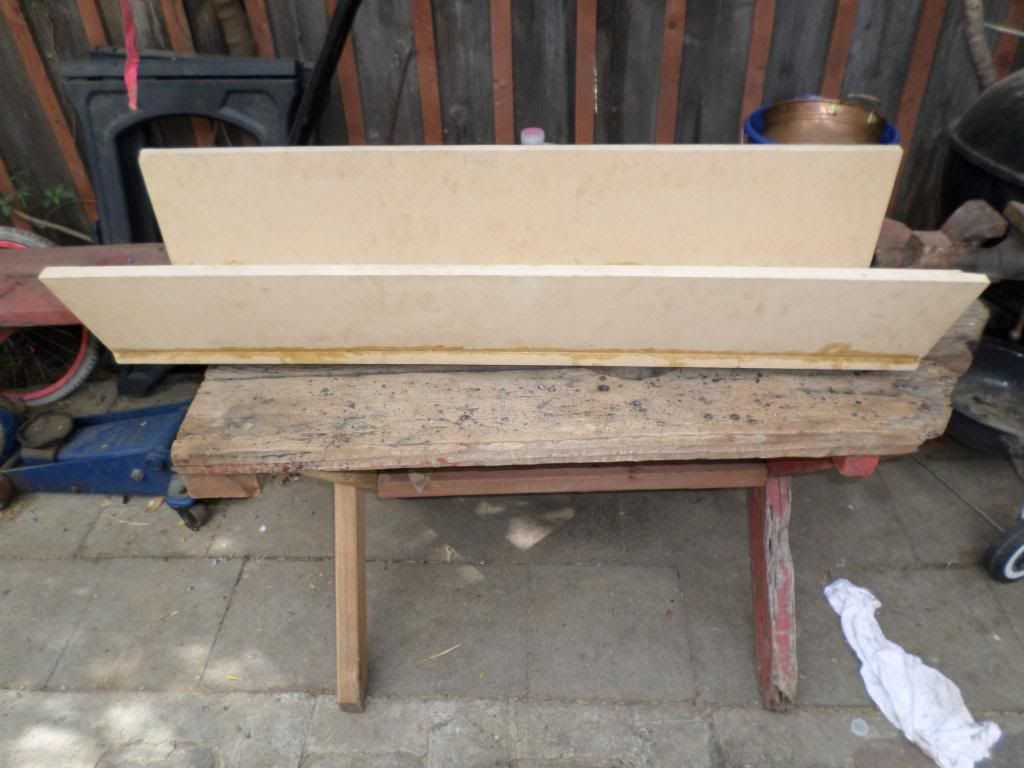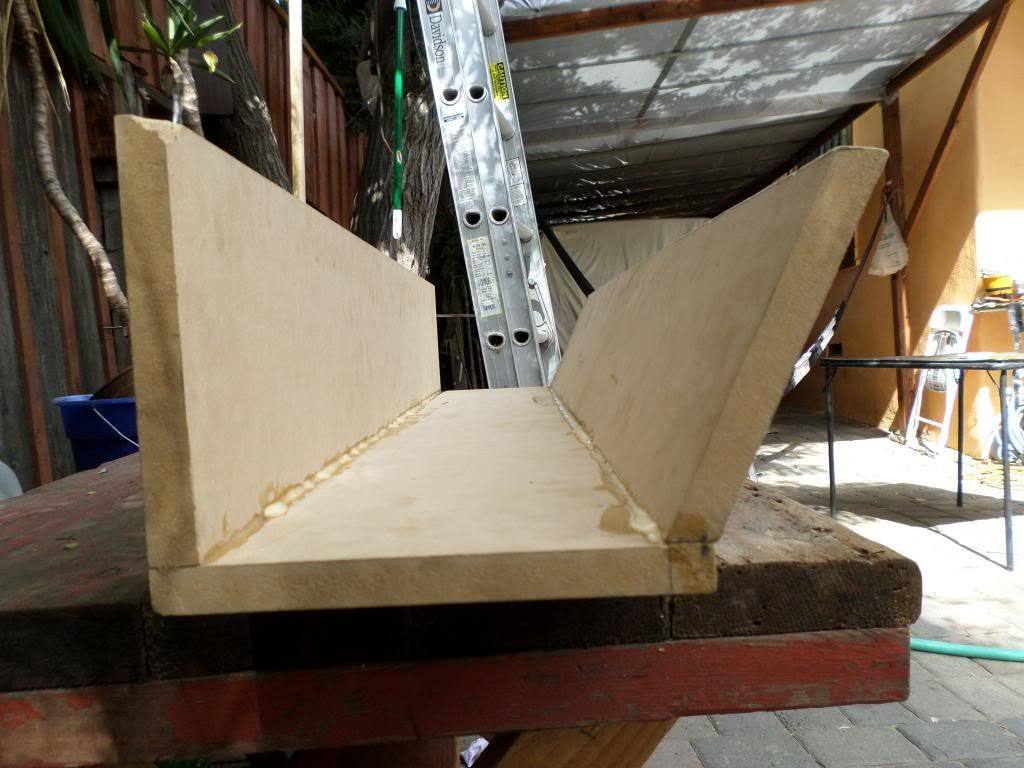 Test fitting top piece, found out that the back piece (angled piece) was a little curved, not a straight piece of wood.
Putting blocks to try and get it as close as possible to be straight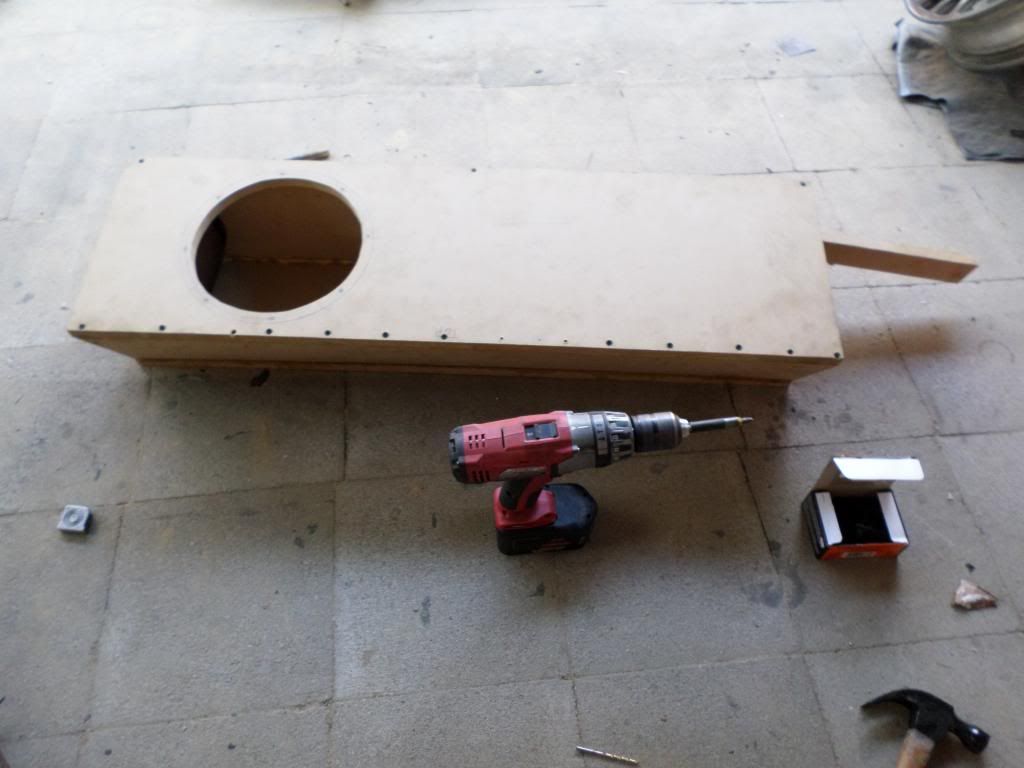 Putting glue in the gaps
Pre drilled screw hole for alignment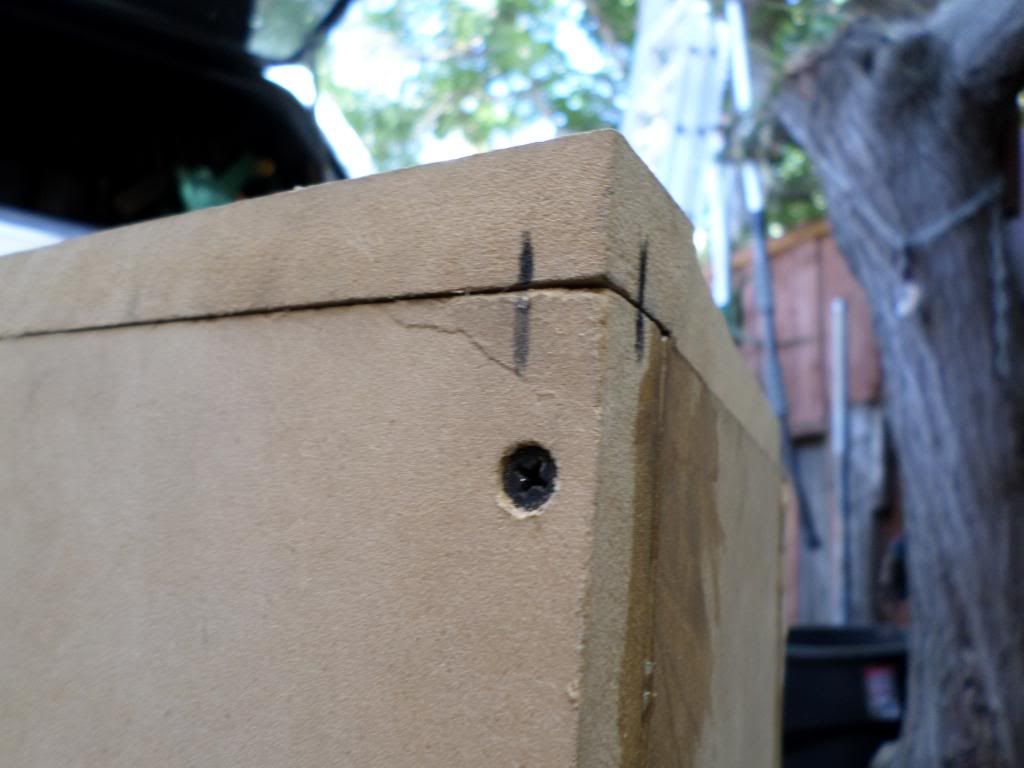 Whole for aero port
Everything screwed and silicone to prevent air leaks and rattles